Cougar Hunting
There's a visible pattern with 20-something males in the online dating world: If they're not looking for a one night stand, then they're looking for a cougar.
Cougars have been a growing trend for the past 13 years when the movie American Pie introduced us to a world-changing word: MILF. We all remember Stiffler's mom, and at one point, we all imagined what it would be like to sleep with her. After that wonder faded, we started to think about what it would be like to sleep with the MILF's we knew.
Cougars are the ultimate prize for horny 20ish year old men. No matter which way you play it, it's a win-win date with cougars. Men are at their sexual peek during their 20s, and women are at theirs later in life. Pairing the two together is the obvious choice.
If you're turning to online personals to find a cougar to call your own, there's a few things you need to know.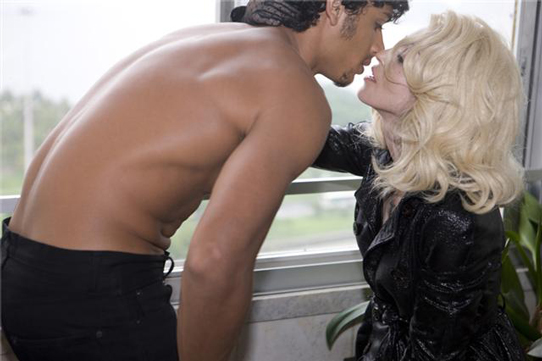 First, don't act cocky. In a study done of older women who were exclusively looking for younger men, nearly 90% of them said they wanted someone who wasn't looking to dominate them. Women of that age usually have teenaged sons who come with attitudes of their own, and the last thing they want is to be reminded of their shitty kids when on a date. Women looking for younger men want someone they can lend their experience to. You know that little trick you do in bed that you think is so great? Well she's felt it before. A million times. She isn't looking to be blown away, she's looking to blow you away. Instead of donning a cocky attitude, play your shy card and let her wear the pants in the relationship.
Never be judgmental. Women of that age usually come with baggage. Chances are she's newly divorced, has kids, and is looking for something completely different from what she's known before. If she changes her mind a lot and is always looking to do a-little-too-out-there-things, go with the flow! Don't look down on her because she often changes her mind. Embrace the fact that you've found someone who is so open minded about variety.
Lastly, keep up with her! The truth of the matter is that cougars usually want you for your body, not for your company. If you get a 3am booty call, don't let it go to waste! She's going to get it on with or without you, but you're going to have a hell of a lot more fun if you're there to get her off.