Decoding Personal Ad Abbreviations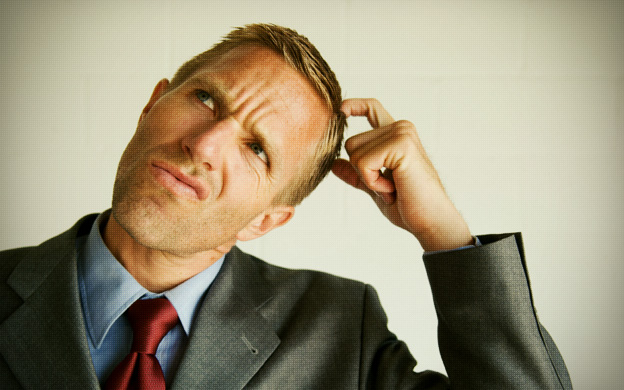 Why is someone telling me they are DDF? What is someone asking when they say 'FWB?'? What is a SWF? I get questions like this all the time. If you're reading messages that seem like they're written in a different language and are missing a lot of vowels, you're not alone. Online personals are written with a lot of abbreviations, and if you don't know what they mean, it gets confusing quickly. Here's a little guide on decoding online ads.
Descriptive Words.
A lot of abbreviations are simple and to-the-point ways of people telling you about themselves. Here are the most common:
SF/SM- Single Female/Single Male. These usually include other letters like B, W, J, C… These are just extra details. Black, White, Jewish, Christian, etc.
Bi/G/L- Bisexual/Gay/Lesbian
HWP- Height/Weight proportionate. This is just letting you know that they're not 4 feet tall and packing 300 pounds, and they're also not 7 feet tall and only weigh 100 pounds.
MtF/FtM- Male to Female transgender/ Female to Male transgender
TDH/VGL- Tall, Dark & Handsome/ Very Good Looking. Keep in mind that they're telling you how they see themselves, so this is often perceived as cocky. Be careful if you're going to put that in your ads, it's quite forward.
First Letter W- Widowed. If someone has a W in their second position, like SWF, that's their ethnicity (Single White Female), but if it's in the first position, like WSF, then it's widowed (Widowed Single Female).
ISO Words.
ISO (or In Search Of) is what people are looking for in their ad, not a description about themselves. Below is some of the most common ones people ask about.
WLTM- Would Like To Meet. ISO or WLTM is usually how you can pinpoint the transition between what the writers description and what they're looking for.
BBW- If someone is looking for a BBW, then they want a Big, Beautiful Woman. These ads are known as the Chubby Chaser ads
DDF- Disease and Drug Free
FWB/NSA- Friends With Benefits/No Strings Attached. These are people not necessarily looking for someone to date, but still want companionship and an intimate relationship
IRL- In Real Life. If they want a SWBFIRL, then they want a Single White Black Female In Real Life, not someone to have an online connection with.
LDR/LTR- Long Distance Relationship/ Long Term Relationship
ND- Non Drinker
NK- No Kids. This is a good one to note, as if you have kids, you can cross these ones right off.
WTR- Willing To Relocate
This is just the tip of the iceberg when it comes to personal ad abbreviations. Sometimes you can decipher them yourself, other times you'll have no idea what they're saying. If you ever need extra help dissecting these messages, you can always ask!