Follow Our "Pinterest Dating Collaborative" Group Board On Pinterest!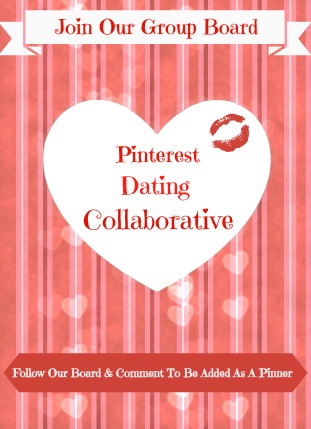 OnlinePersonalsFAQ has collaborated with some of the best dating bloggers on the web for an exciting new venture! Join "The Avengers" of Dating in this Pinterest board that includes the web's hottest bloggers and influencers on dating, love and relationships .
If you're looking for expert advice on breakups, inspirational quotes, dating apps and online dating sites then you've come to the right place. If you are interested in joining this board and providing your own advice, we'll need to add you to the board. 1. Be sure to follow 'Pinterest Dating Collaborative' on Pinterest. 2. Comment on our pins and if you meet our criteria, we'll add you as one of our contributors!