Make Your First Date Memorable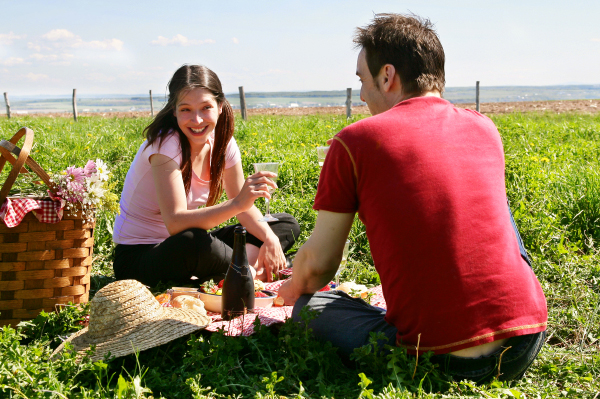 After you've made a strong connection with someone through online personals, the next step is the most important: The first date. A lot of people put so much pressure on the first date that if it doesn't live up to expectations, you both leave disappointed and the time you've invested in starting the relationship is wasted.
When the time comes for the two of you to meet in the real world, you need to insure you're both going to have a good time. Not only will a great date plan relieve the pressure of the initial meet, it will take away any of the stress and anxiety about your time together slide away, as you'll be more confident in your time together.
Memorable first dates are few and far between because a majority of first daters stick to the same, safe dating places that have been visited time and time again. Dinner and the movies is a mundane time that doesn't take imagination or effort, so both parties usually walking away feeling that the company was lackluster, when in reality only the surroundings were.
If you have a great first date planned, the daters are going to finish the night with only positive thoughts about it, which will lead to a second! When you're going out with someone for the first time, you need to make it worth their time.
Keep the pressure of sex off the table! Any date that's too intimate or secluded (like a boat ride or anything with too much physical contact, like teaching her how to swing a golf club) will make you both think about the bedroom, which can create an awkward rift. Try to stay in public places, and not to put yourselves in situations where you will be forced invade each others personal space.
Stay natural. The great outdoors is the perfect setting for a first date! Doing something like going to a park or taking a hike will allow you both to enjoy the fresh air and take in the sights of nature. The atmosphere of the outdoors is proven to lift moods, which will start the date off on the right foot.
Keep it free. There's a difference between being thrifty and being cheap. If you only have $10 to your name for the date, don't take her to McDonalds! You can put that $10 towards fresh fruits and bread that you can take to a park and have a nice picnic together. Something as simple as bringing blank sheets of paper to the date is free, and can create unique memories if you suggest a friendly paper airplane competition between the two of you!
Although first dates have a tendency of setting the tone of the relationship, you should never feel too much pressure. If you do, you're likely to concentrate too much on how it's going, instead of just letting it flow naturally. Have a plan in mind before you go and relax! After all, dates are meant to be fun.