AnastasiaDate Review

I wasn't too sure about AnastasiaDate when I first saw that it was next in my rotation for dating site reviews. I should say first that I think Russian and Eastern European women are some of the most beautiful creatures on earth, and generally I'd be more than happy to date as many of them as possible. That angular look and those steely eyes, not to mention their often extremely tall, bosomy appeal is something that has always appealed to my more sensitive emotions. However, this is an online dating site geared to matching men up with Russian and Eastern European women that ARE STILL IN RUSSIA or EASTERN EUROPE! In other words, to effectively use this dating site not only do you have to meet women while you're online at AnastasiaDate, but then you have to travel half way around to world to actually date them! Now, I'm no pauper, but with the cost of airfare and accommodations it would take to get a last minute flight to and from Russia, this seemed highly unlikely. And that would just be one date with one woman! What if I met ten women I found interesting? Is that ten trips to and from Mother Russia? Not happening. But then I thought, well, maybe this site is also for women in Russia and Eastern Europe that would be willing to travel here to date, on their dime. Nope.

So, I should say right now that technically this review isn't really complete, since I just went online and tried surfing the site to see how it was. But I never actually went abroad to meet those women. So, if you want a more complete review, you'll have to find someone with way more money than I have. However, if you still want to read this review and hear my opinions on the site itself, please read on.
ABOUT
Going to the site's homepage, it was a very auspicious start. Just like my recent review of FriendFIn, this site was filled with pictures that they had obviously gotten off the web and made fake profiles with. Happily, they chose lots of great photos, but as far as a legit dating site, this was a bad beginning. I filled out the free membership profile they have set up and that took about ten minutes. To be honest, as I began looking through the search pages of the women, i was considering racking up my credit card debt by going to Russia and visiting these beautiful creatures. I began to see that my inbox was beginning to fill up with messages from women, and I hadn't even started sending any out yet. This raised flags, and they were confirmed. the site informed me that I had to purchase some of their "tokens" to read the messages of the women. First of all, I know that women NEVER email guys first, so those messages were likely from the site's "Bots", which are automated messages sent out to keep men on the site. However, I did set aside fifty bucks for the review, so I checked out how much the tokens would cost me. Here's the breakdown:
PRICES
20 tokens = $15.99
40 tokens = $30.00
80 tokens = $56.60
160 tokens = $96.00
320 tokens = $185.00
500 tokens = $249.00
1000 tokens = $399.99
As you can see, the prices for using the site are astronomical. For my fifty bucks I got myself 60 tokens and began reading my emails. Some were in broken English, and were obviously from Bots. Others were in Russian, and after plugging them into a translation tool on the web, I was convinced they were also from bots. While I lamented wasting my fifty bucks on such a scam, I decided to look around the site to see what else they had going for them. I found out that it costs an additional 70 dollars to set up a date with a woman, 20 bucks for them to provide an interpreter, and almost fifty bucks if you want to video chat with a woman using a web cam. That's for just ten minutes! Each minute after that is another five bucks!
FEATURES
The site has a few features, but nothing that makes what they cost worthwhile. You can search for new members, and specify your searches for things like hair colour or age. You can look at the ladies high-res pictures and use the email feature to connect with them. The site also lets you use their florists and shops to send special ladies gifts of flowers or chocolates or champagne. This'll cost you big time – almost five hundred bucks. You can use the web cam feature, but it costs an arm and a leg. You can arrange a date with a lady, and the site will help you find accommodations and the best air fare. All for an outrageous price. The funniest part of the site has to be the FAQ section where some really strange questions have obviously been asked a bunch of times. Lastly, they have testimonials of men who have used the site and found true love with their Russian and Eastern European babes. These do not seem like they're legit at all.
DRAWBACKS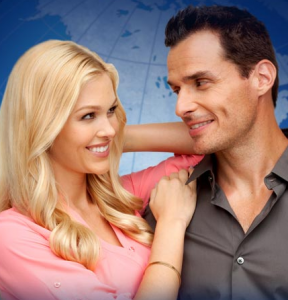 This site is nothing but drawbacks. Its design is terrible and it's overpriced at every turn. Plus, it assumes you've got the money to get to and from Russia whenever you meet a girl on the site you like enough to take out on a first date. Perhaps if you've got lots and lots of cash to burn through, then this site would be great. but otherwise, it's really not good in any way. I don't doubt that there are lots of Russian and Eastern European women out there looking for a New World man to hook up with, but you could just as easily search for them on a good dating website like FindLove by adjusting your search parameters to look for women in Russia.
REVIEW CONCLUSIONS
Do not use this site unless you're rich and want to waste your money.