Breakup Horror Stories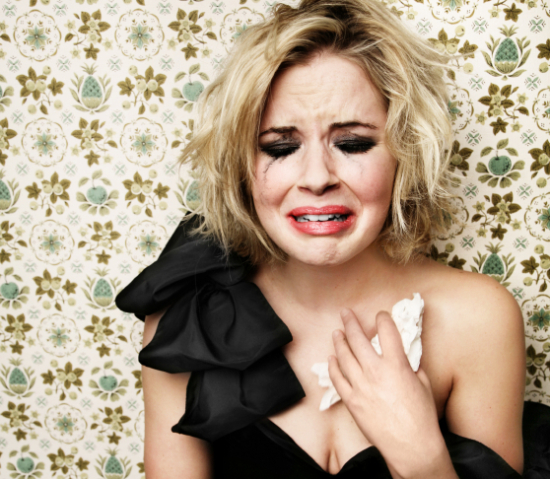 I just broke up with my boyfriend of three years and am about to start dating online for the first time. Wish me luck!
Rachel
Dallas, Texas
Online datingis the best way to get back into the love game after a break up! You get to take things slow, talk to people who have the same interests as you, and get to know new people without the pressure of sitting through a first date.
Although your e-mail wasn't a question, I thought I'd include it in today's post anyways as an inspiration to the other newly single people. Heartbreak is hard to heal, but it can be easier if you have something like passion personalsto distract you.
And the good news about your break up? It could have been worse! Check out these truly devastating break up stories and you'll start feeling better about your situation in no time.
I bought my boyfriend a trip to Cuba for his birthday, but he broke up with me three days before we were suppose to go. I was pretty devastated, so my girlfriends decided to take me to the resort themselves to cheer me up. I guess even though he didn't like me anymore, he still liked the idea about the vacation, because we ended up staying one floor away from him and his new girlfriend. It was all very Forgetting Sarah Marshall.
My boyfriend broke up with me at a New York Knicks game. If it wasn't bad enough that he did it in such a public place, we happened to be on the jumbotron at the time.
I was really close with my boyfriend of 6 years' mom. She always had me over for Sunday dinners when he'd work late so we could get a little girl time in. On the last dinner I had with her, she had a box for me. I thought it was a gift, but it turned out to be a box of my belongings her son gave her to give to me. He broke up with me through his mother.
I got broken up via text. All it said was 'sorry 2 do this 2 u but I can't do this anymore.' He even wrote it in internet language! It was terrible.
When I was in my senior year of college, my boyfriend started going AWOL all the time. He'd suddenly end phone calls, not show up for dates, all that kind of stuff. When he finally broke up with me he came clean about why he was so weird. It turns out his wife was onto him having a girlfriend. Unlucky for me, his girlfriend had no idea he had a wife.