The Five Things You Should Say After Sex When You're Casually Dating A Girl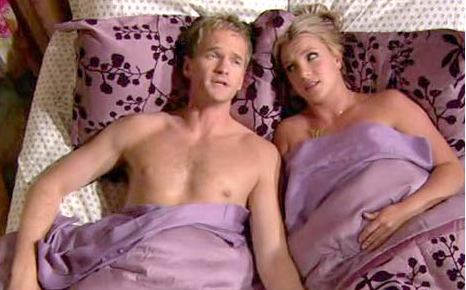 With dating apps and adult dating sites making it easier to hook up with girls, you can literally get laid as fast it can take for you to order take-out these days.
Now although there are far more women out there that are unafraid of being more sexually-charged, there is something that most guys don't realize until it's too late about ladies and that is when a fine woman calls (or mostly likely texts you) for a late-night booty call, 20 percent of her intentions are sexual–however, 80 percent of her reasoning for calling you over is because she wants male attention and his company.
So although it may be fast to hook up, men need to realize that a casual encounter with a woman shouldn't be fast and that is where a lot of guys fail at.
In my experience, I used to hook up for "wham, bam thank you Miss" (know better not to say M'aam) sex and leave right after the deed was done. I used to convince myself that because she wanted the same thing, I wasn't doing anything wrong. Â Imagine my surprise when those 30 minute sex sessions led to incessant texts and calling where I was accused of treating the girls like human blowup dolls.
With practice, I learned that there are five things that should be said after sex to reassure the girl maintains her sanity, confidence and her self-worth and if you fellas follow my guidelines, you will not have to worry about having casual sex anymore.
1. Mention Their Name At The Beginning of A Post-Coital Compliment
You would think this is the easiest thing to remember for most guys but, sadly it's not. Â When it comes to us guys, we love hearing our names during sex, but women love hearing their name AFTER sex and that is because it reassures them that they are not an object or more importantly "a human glory hole." Right after sex, most women are usually questioning if they did the right thing and if you make it seem like a personal act between the just the two of you, then you will make her feel better. Â So the first thing after sex, make sure to compliment her and make sure to say her name beforehand. (e.g. "Stacey, wow…that was f*cking amazing.) Â Trust me, it may sound stupid, but it will instantly make her feel like a million bucks.
2. Ask Her If She Wants More
It is likely after sex, she may have had a great time, but probably didn't finish. Â This is the main reason why women feel like sh*t after having casual sex because they usually feel shafted in the orgasm department. Â That's why it's important to ask her if she wants some more personal attention after the deed is done. She will feel relieved that she knows you don't think it was all about you and let's face it , oral sex typically is the only way she's going to get off in this situation anyway.
3. Tell Her You Couldn't Stop Looking At Her Body
Now this is something every guy should do, because if you do it well, she will remember this moment forever. While having sex, get her on top. Â While she is on top, get her to stop for ten seconds and just look at her. Don't touch her. Just give her body the one over and then get right back to it. Â After sex, she will probably ask you why you stopped and tell her this: " I just wanted to look at how beautiful your body is. I don't know when will be the next chance we will get to this, so I wanted to admire you while I had the opportunity to." Â  Â 
This is the perfect thing to say because a) You've made her feel sexy and b) you also suggested this is casual without making her feel badly about it. Â If you do this correctly, it will work like a charm.
4. Ask Her How Her Day Was
After you've done steps 1-3 and you're still in bed, ask her how her day was. Â By this point, she should feel satisfied, sexy and relaxed. By asking her how her day was, you're reassuring her that you're not jetting off to leave right after sex.
5. Ask Her If She Wants To Watch Some Television
I know what you're thinking: It's f*cking late. Why wouldn't I just leave? Fellas, if you're hooking up with a gal who doesn't have the same sexual libido as you do, you should spend a minimum of three hours at her place. Â Like I said before, 20 percent of the time should be sexual and 80 percent of the time should be spent being attentive to her and keeping her company. End the night off by just getting comfortable on the couch. That way, when you say you're tired, she knows it's not an excuse.
Thoughts? Let us know in the comment section below!